WELCOME
Hearty Americana, leathery Country and bluesy Gospel — with lyrics that speak to your soul
You have to start with the word harmony when you talk about the Reminders. It's that hard to define, almost magical thing that happens sometimes between musicians … that draws you in and holds you.
The blending of their voices, their personalities and their takes on life, mixes itself up into something tangible; you'll feel it when you hear them – like the taste of the salt spray in the air where they live, in three small towns on the Atlantic coast of Delaware. Hearty Americana, leathery Country and bluesy Gospel would come close to describing the sound.
You'd feel as comfortable seeing them in a sold out concert hall as you would in one of their rehearsals; they're that real. The songs speak for themselves. Hope will be your take away.
Latest Songs
#

Title

Artist

Composer

Time

ID
01.

http://thereminders.net/wp-content/uploads/2016/11/10-The-Peacechance-Carol.mp3

The Peacechance Carol

The Reminders

0:30

s10

audio/mpeg

80

02.

http://thereminders.net/wp-content/uploads/2016/11/03-If-God-Wrote-a-Love-Song.mp3

If God Wrote a Love Song

The Reminders

0:30

s11

audio/mpeg

80

03.

http://thereminders.net/wp-content/uploads/2016/11/What-was-that-thing-called-sorrow.mp3

What was that thing called sorrow

The Reminders

0:30

s8

audio/mpeg

80

04.

http://thereminders.net/wp-content/uploads/2016/11/Dont-have-to-say-goodbye-to-love.mp3

Don't have to say goodbye to love

The Reminders

0:30

s1

audio/mpeg

80

05.

http://thereminders.net/wp-content/uploads/2016/11/Hymn-for-a-season.mp3

Hymn for a season

The Reminders

0:30

s2

audio/mpeg

80

06.

http://thereminders.net/wp-content/uploads/2016/11/Outrageous-grace-Violent-mercy.mp3

Outrageous Grace - Violent Mercy

The Reminders

0:30

s4

audio/mpeg

80

07.

http://thereminders.net/wp-content/uploads/2016/11/The-rider.mp3

The rider

The Reminders

0:30

s6

audio/mpeg

80

08.

http://thereminders.net/wp-content/uploads/2016/11/01-When-Comes-This-Time-of-the-Year.mp3

When Comes This Time of the Year

The Reminders

0:30

s9

audio/mpeg

80
CDs Available Online
Available on CD Baby 
Click on the CD Cover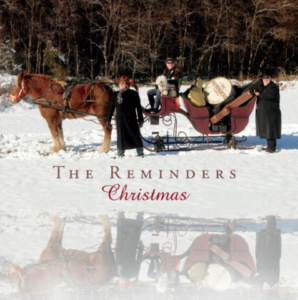 Join us on Facebook
TOUR DATES
After a year of recovering from life threating health issues, by the grace of God and some of the best medical care possible…
SusanRem
6:30 - 9 pm | THE REMINDERS return to perform at the First Friday Café [...]
SusanRem
5:30 | Trap Pond Outdoor Summer Concert Series will host THE REMINDERS at the Baldcypress Nature [...]
dev
Stronger than Ever! After a year of recovering from life threating health issues, by the [...]