About Us
If you've seen this trio, you already know there is humble brilliance in their work.
John W. Thompson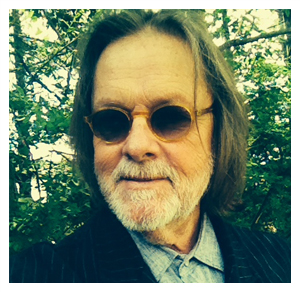 As a composer, his songs have been recorded internationally by a wide variety of artists including Amy Grant, Michael W. Smith, Bill Gaither, Janie Fricke, the London Philharmonic, the Winans Phase II, Jessy Dixon, Earl Scruggs, Tom T. Hall, The Burrito Brothers, Bernadette Peters, Charlie Rich, and many others. He co-­‐wrote the Gospel standards, El Shaddai and Sanctuary.
The 1983 Grammy winning song "El Shaddai", was named one of the "Songs of the Century" by the RIAA, and the Gospel Song of the Decade (80's) by Billboard Magazine. It also won the Dove award for Song of the Year in 1982. He is a multiple Dove winner, including Song of the Year and Producer of the Year, and has received numerous Awards from BMI and ASCAP.
John has produced over thirty major albums in the Country, Pop, and Gospel fields for artists such as Earl Scruggs, the Bill Gaither Trio, Doug Oldham, the Oak Ridge Boys, Roseanne Cash, Mel Tillis, Bonnie Bramlett, the Burrito Brothers… including Don Francisco's, Christian classic, "He's Alive".
John lives in Rehoboth Beach, Delaware.
Ed Shockley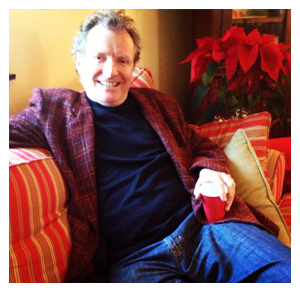 Ed Shockley has been in the entertainment business his entire life; as a musician, singer, songwriter, and producer. After first establishing himself on the music scene in Delaware, Ed went on the road which included a 17 year stop in Manhattan, and now finds himself coming full circle, back to his Sussex County roots.
In the 70's and 80's his band, Jack of Diamonds, was the most popular on the scene, and his song "Dodge City" is still an anthem to many music fans in the mid–Atlantic region. After moving to New York, he signed a major record and publishing deal with RCA. As a member of SAG and AFTRA he has appeared on stage and television with his voice used in many radio and TV commercials. Back home, Ed has headlined the Rehoboth Beach Autumn Jazz Festival and was recognized by the Delaware Celebration of Jazz Society as The Ambassador of Musich. Ed has recorded three CD's with his all original blue eyed soul band, "Vinyl Shockley."
Ed lives in Lewes, Delaware with his wife Jill, and son Buck.
Kevin Short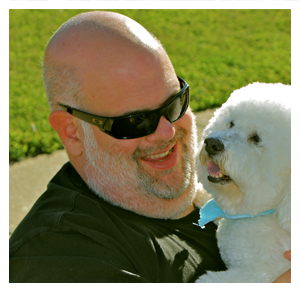 Kevin has roots in many aspects of the entertainment industry. Kevin opened his first recording studio in 1989, and subsequently a full scale concert/theatrical production company, providing sound, lights and production services for events all over the Eastern United States.
Kevin has produced recordings for RCA/BMG, Smithsonian Folkways, Sierra, and Rebel Records among many others. He is a voting member of The Recording Academy (RIAA). His Gospel vocal credits include the 1990 release of "My Mother's Favorites" along with the late Anthony Burger, and the critically acclaimed 2001 release of "Little Is Much" featuring the Jordanaires and the Fairfield Four.
Kevin lives in Georgetown, Delaware with his wife Debbie.